these are a few of my favorite things on a chilly day (or just in an icy cold room) or when you're starting to get a bad case of the sniffles...
--
the north face denali fleece hoodie (dark gray/light gray below)
truth be told, i've been drooling over some North Face jacket for a while... but, like our pastor was saying last Sunday, we need to be more content (and that's the shortened version...:) ) so anyways, there was no way that we were going to be willing to pay around $200+ for a coat -- YEOW! plus, it's not like my winter coat isn't sufficiant... it is... and it's super-de-duper cutesy...STILL! what do i mean by 'still'? i have had my winter coat since i was about a junior in high school... it was a $200 abercrombie coat that my parents scored for like $80 on ebay! BAM! brand new with tags & everything! it's A.to.the.MAZING. but i just wanted an update, esp since the seams are started to get a little tired... so anyways, this coat... we got it this weeked... it was $180. eh, no thanks... on sale for $120. eh, still no thanks. how about taking another 40% off of that?! yeah, i think we can do that! so, i got a brand new winter 'coat' for like $78! score. i wanted black, but they had this one & the more .i think about it, it's prob a good idea because black would get puppy hair all over it. and i should branch out. i wear black ALL.THE.TIME. they even had a matching one for mister husband, but we decided that he wouldn't wear it unless i told him to & he had other hoodies/coats that he hearts more. so, we didn't get it. he told me that we were going to be laying in bed that night & i was going to regret it. he might be right. maybe i'll have mom-in-law pick it up. us in our cute little matching northfaces. snazzy.
--
ugg australia ansley (in black)
got these bad boys for Christmas from my brotha & sissssta... sweet, eh? i had never given into the 'ugg hype'... i thought it was just a fashion trend & wasn't going to bother spending unneccesary oogles of money on something like that. but i was curious. so, i put it on my list...just to try. whatever, it's Christmas & i didn't know else to put. um, once i slipped these badboys on my foot -- i knew i was in for monster trouble. i knew my feet would never go back. i immediately started searching for an ugg tall boot. and my mom & dad were going to get me some jordan boots, but it was a scam site, so they still wanted to get me something. i took that portion of moolah & put it towards some new uggs! BAM!
--
ugg australia tularosa route detachable boots (in black & gray)
these badboys are like hugs for your feet. i don't know what else to say... ummm, i got these on sale + free shipping at victoria's secret... AAAYYYmazing. i mean, they were still a hefty penny, but you know, i'll get years + years + more years outta 'em & they're good quality, so i'm alright with that. i wear them ALL.THE.TIME. the only negative is... if you walk/shuffle like me... prepare to be shocked when you touch metal. insert my sad faces HERE. :( um, another good thing... they fold up, so you can wear the knit part as a tall knee-high with leggings (supppaaaa cute FYI) or you can detach it all together & just have your basic black UGG! so basically three in one, right? that's how i justified it... :)
--
starbucks white peppermint mocha
honestly, i don't even think this picture looks that good, but boy oh boy are these taaaaaaaaasty. nom nom. sit on the couch, snuggle with your hunnie, puppy, or blanky...watch some movies & sip. perfection.
--
movies (whatever genre tickles your fancy)
cuddle up, sit back & relax.
--
candles!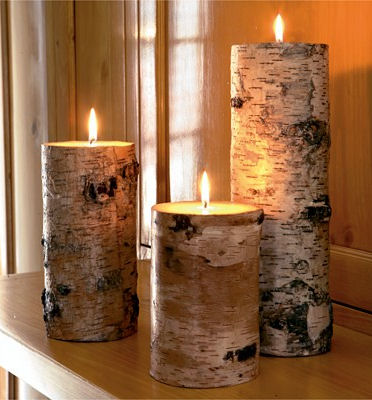 nothing cozier than candles... oooooh! esp in a bubble bath -- YES! my candle of choice for the cold, wintery season is an amazing one from bath & body -- i scored it on semi-annual, but now i can't remember the name. i will investigate & let you know laaataaaa! :) it smells like a friggin' pine tree...AAAAymAZING. i used to work at the LIMITED & they had this fragrence that was unlike any other i had smelled... piney but perfumey... and i couldn't find it again. they only sell it around Christmas & then they stopped. but when i stumbled upon this, well...i wish i woulda bought that out. i'm not even exaggerating. ask my husband.
--
highschool/college alma mater hoodies/sweats (these are the best as long as they still fit! :) )
orrrr, just rock some oversized vickies gear... tight cute little things can be worn, but for extreme comfort, get something you'll swim in & enjoy. you can thank me later! :)
other things for cozy, chilly, 'getting sick' days (check my name for the last one...)
-a nice pillow
-furry friends (as in pets...or your fav stuffed animal)
-soup
-24.7 million blankets
-kleenex (oh, vicks are good)
-my friends here are saying 'sudafed' behind the counter... the kind you show id for? hmmm...
-warm socks
i think i've exhausted my 'sicky/cold list'... any suggestions? comment below! i'd love to hear from you!
sniffles, hugs & blankets,
j