i love me some harry potter. just ask anyone. i lolololoooove me some harry potter. once i get our honeymoon post & my 23rd birthday post up, you'll see what i meansiespoopoo! until then, enjoy some cool harry potter stuff i found on the world wide web! :) x o.
1. harry potter fingernails. google some nail art on this wizard & there are some pretty craycray designs. now, im not saying that i would necessarily do this to my nails (unless i was going to a movie & had an itch to get really festive...), but it is a neat idea! they are pretty fun! after i did my nail post (find it here:
http://jacieland.blogspot.com/2012/04/nails-nails-everywhere-i-look.html
), i wondered why in the world i didn't look up harry potter nails, DUH!
2. harry potter food. who doesn't lololoooove food! especially harry potter themed cupcakes, cake, sushi, candies, party food, etc! i know it sounds nerdy, but know i want to have a harry potter-themed party! however, i don't really know many other people who would geek out about it like me, so maybe i could plan one for someone else?! haha... oh, anyways. AND THE COOKBOOK. storytime. my hubs (so sweet) bought me this cookbook a couple years back & hid it under my pillow to find. the deal was to cook one thing out of it per week (please note i have NOT done that & totally should!). i can't remember what the name of the burgers were that i made, but they were alright -- not adam's fav, but whatevs. i think paddington burgers, perhaps? anywhoo... if nothing else, the cookbook is super fun & has lots of little fun facts & stuff in it about all the food, it's origins, etc. go pick up your copy at a local bookstore (OR here:
http://www.amazon.com/Unofficial-Harry-Potter-Cookbook-Knickerbocker/dp/1440503257/ref=sr_1_1?s=books&ie=UTF8&qid=1334168775&sr=1-1
ps, how cute are the party chocolate frogs? yes, please!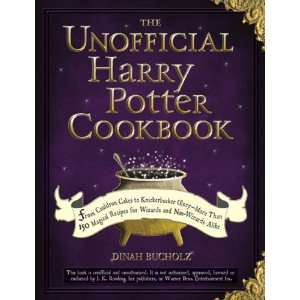 3. butter beer. you cannot even imagine how yummy this is. it's almost like cream soda with butterscotch. adam & i drank some on our honeymoon when we visited the themepark & it was soooo good. that's another thing i've said i'll make & still have to! :) mm mm good.
4. harry potter clothes. alright, look at this sweatshirt--it's HILarious. AND the middle shirt! ohhhh em gosh -- AYYYmazing. i might just have to get it! they have it on AMAZON BAM! and the last one...well, that's just kinda cute. i have a couple harry potter shirts -- i should really wear them more often.
5. harry potter room. this is so stinkin' cool! i would never do it, but just the atmosphere like the theme park of pretending there's actually a 'world' like that is f.u.n.
6. harry potter games. my husband bought me a harry potter game for my birthday. unfortunatly we didn't think we would get $30 use out of it, so we took it back... but it was so darn sweet. i think they're more cool to look at than anything else. and we have the harry potter lego wii games. they're fun. man! we haven't played them FOR.EV.ER. need to soon...mario has been too preoccupying, apparently.
7. harry potter randoms. is this lego statue in the mall of america? i don't know, but i'm going there in may, so we'll have to check it out if it is! photoshoot? perhaps. and this iphone case = awesome. i don't have an iphone & if i did, i probably wouldn't get this cover, but who knows... wierder things have happened, but i do lililiiiike it. and that little pillow? oh my goodness. so cutesy & whimsical. the wands just look so cool & the books... well, the books... you just wait until my birthday post - BAM!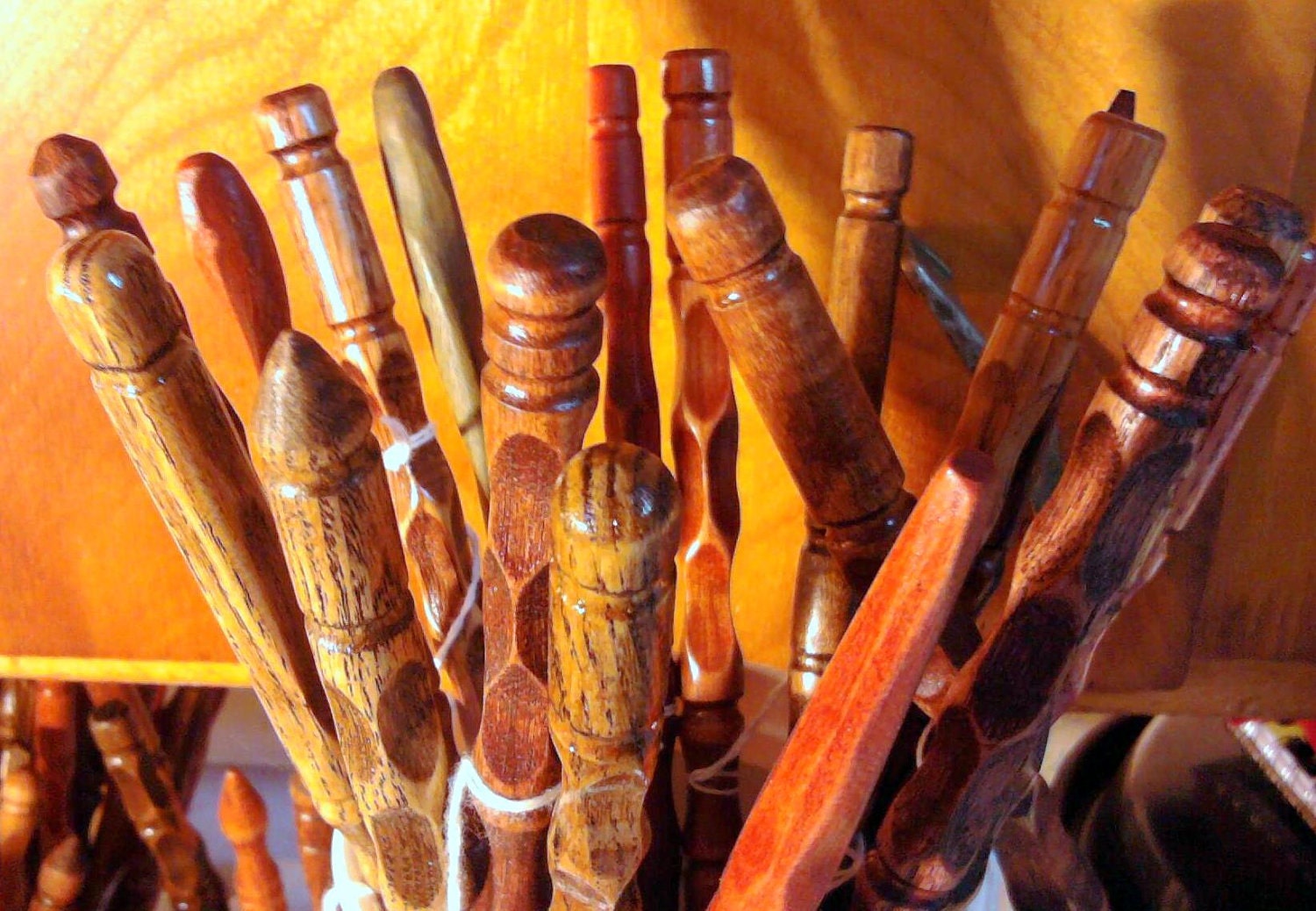 8. harry potter baby. holy moly, batman. these are sosososo precious. look at that baby harry with the owl above it! heart-melting. it's just fantastic. there is so much baby stuff i never even knew about! google it & you'll fall in like with it, too.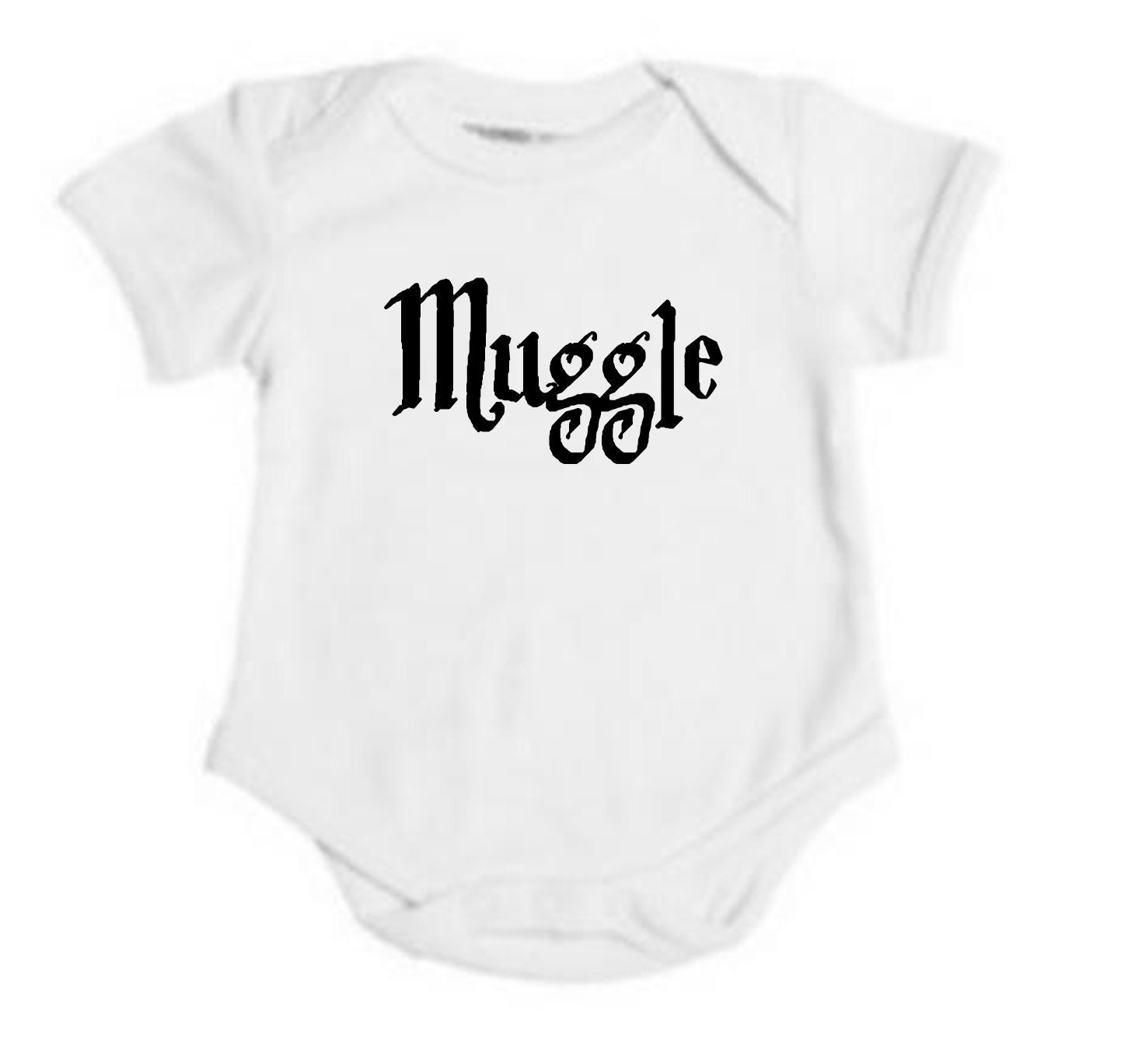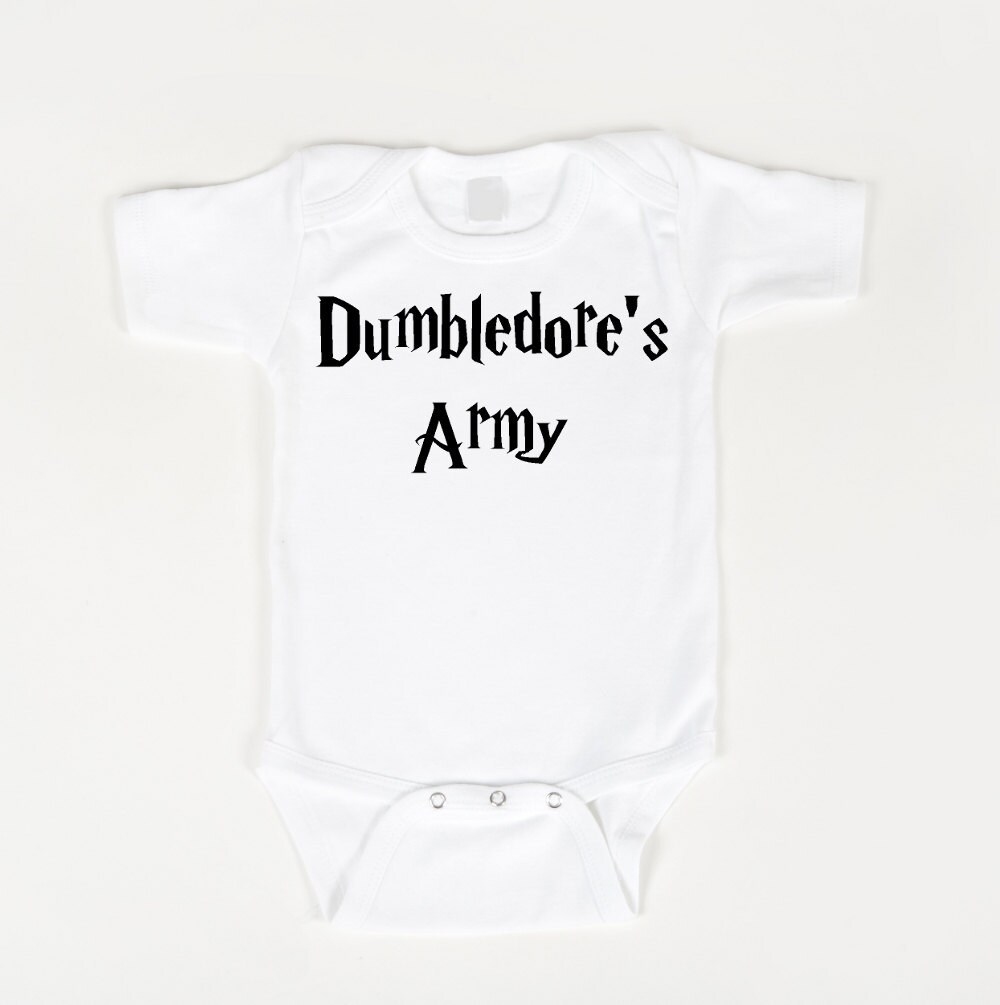 9. harry potter shoesiepoosie. so, on our honeymoon, i saw that everyone was wearing TOMS, but i had no idea what they were -- they just looked comfy. and boyhowdy are they ever! PLUS, for every pair you buy, one gets donated to a person in need! good times! anyways, people customize them, apparently & i think these are just pretty darn cool. i first saw custom ones on etsy (besides outside the place you buy 'em) & they're amazing. i'll do a post on them someday when i'm home! :) anyways, and i googled a few other cool harry potter shoes that just made me smiley!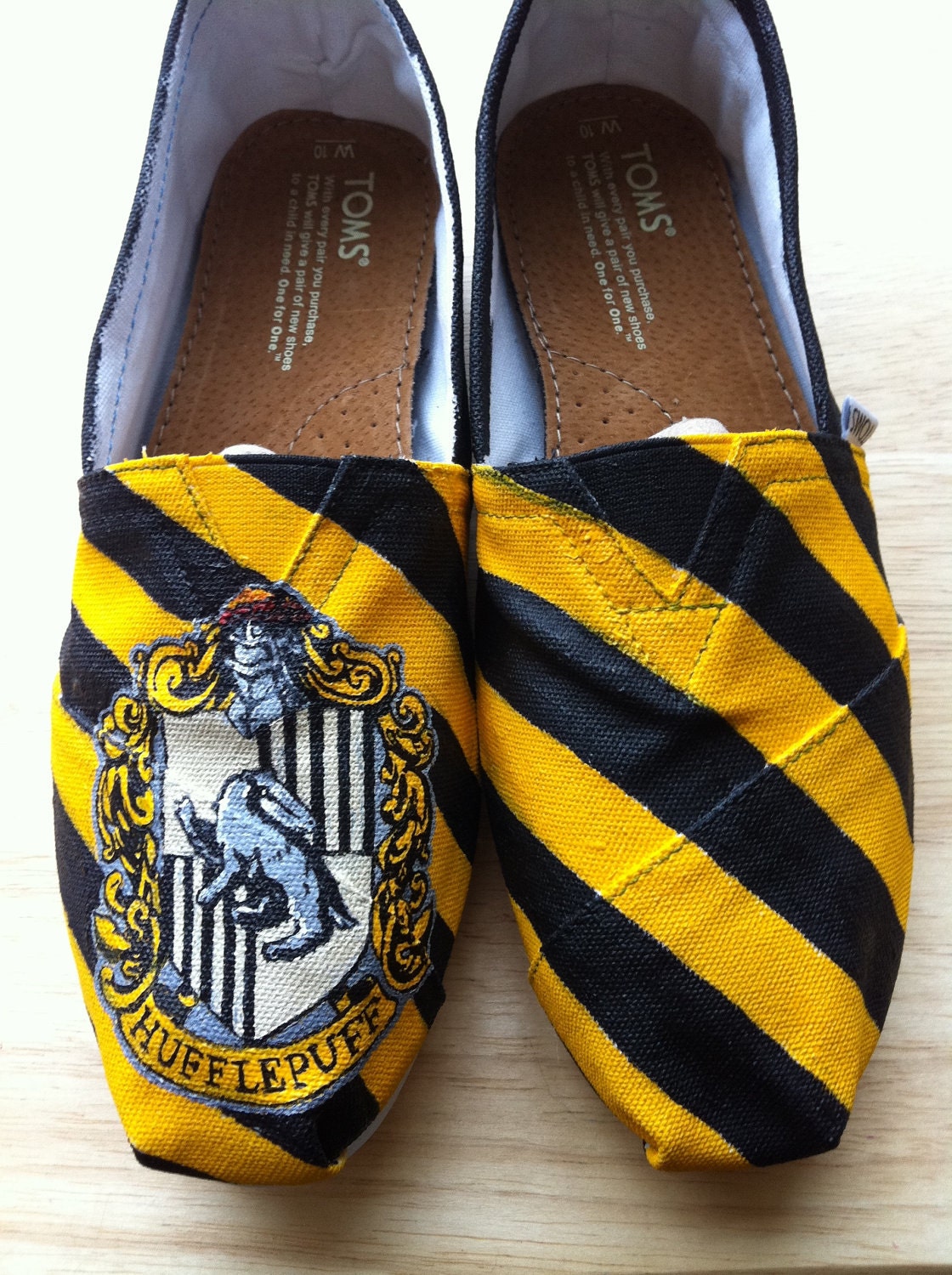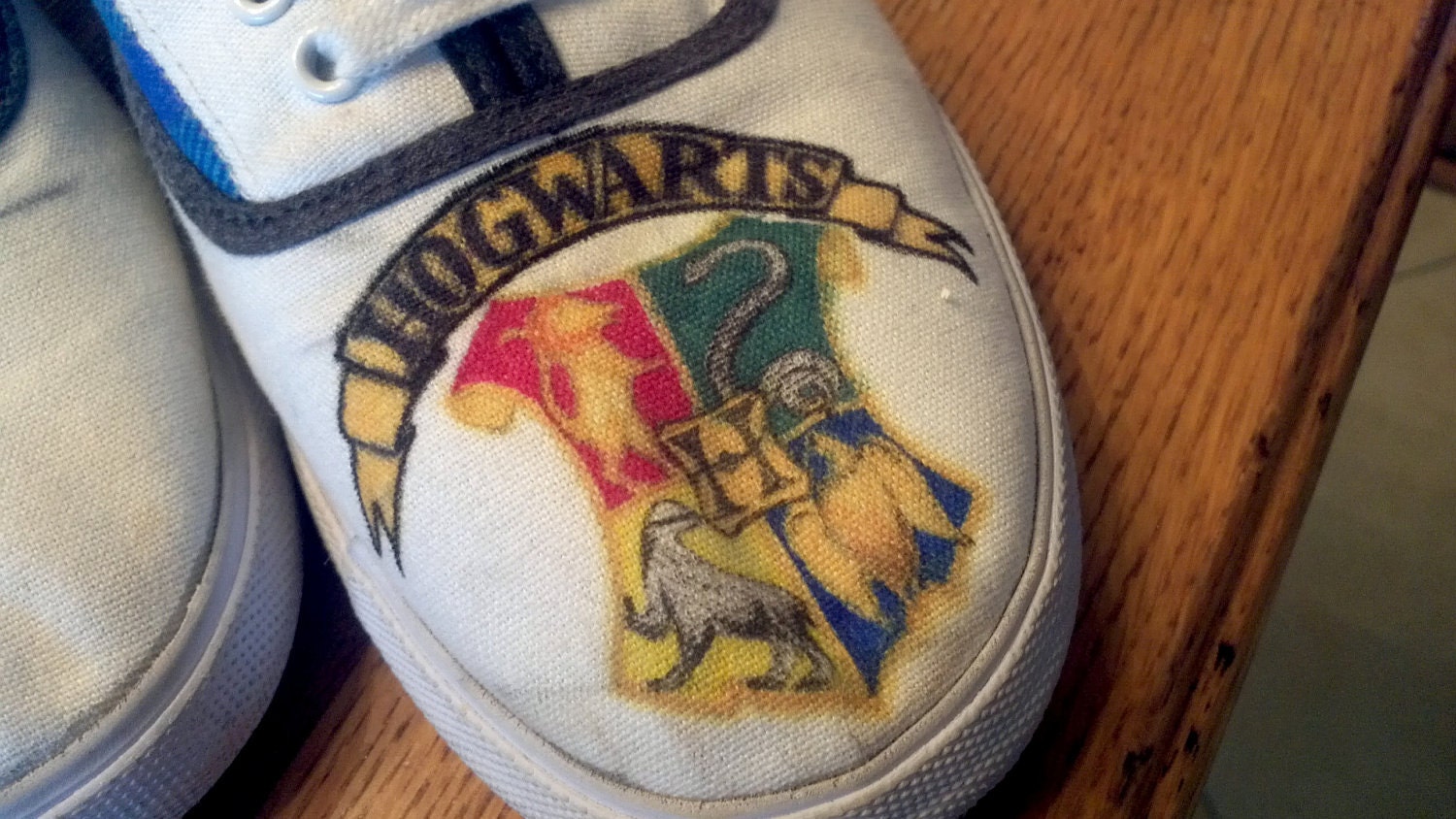 10. the other thing i wanted to put was costumes because they are SO cute, but i didn't really want to put anything inappropriate & quite frankly most of them are, so... um... yeah. just take a cape, get a tie & white shirt & you'll look like hermoine or harry or ron or whoever in no time!
quietus, sonorus & tarantallegra,
j
***sidenote, i really don't believe in witch craft -- just thought i'd note that... and the closing part i just thought was funny... quietus -- apparently a 'counter spell' for 'sonorus'--, sonorus means to amplify voice -- this is funny because everyone thinks i'm waaaay too loud -- and then tarantallegra -- froces an opponent to dance... that'd be funny. anyways, xoxo***