we didn't get any pictures of beauty & the beast, but we did get these pictures in the car ride home!
i am in the front seat & adam just starts laughing! ABOVE is what we see... cute, right?
oh how i love my little trumanators!
a little frankfurter (adam's new nickname for her) action for you!
silly picture, BUT... i like the lipstick (snob by MAC--my girl, bailey got me hooked on it)! ANNNND even hubby likes the look! he likes the look, just not the 'sticky, weird, have pink all over my lips after i kiss you' look! but that made me feel nice that he likes it! my sister once said i looked like a BARBIE from the 80's! but hey, it makes me laugh -- kinda funny!
GET IT HERE:
GET IT HERE: ??? go to the store...???
i also got this anchor necklace (which i love) at american eagle -- i don't really like AE, honestly... haven't really since high school... no particular reason, i don't know why... BUT, they do have the cutest boxers that i get husband when they're on sale... so, this necklace was spur of the moment. i bought it & wore it all day long. and for $5, who wouldn't?! i am still trying to find a link for you, but am not having much luck since it was on salesies... STAY tuned, but i love it!
OTHERWISE, make your own by following THIS: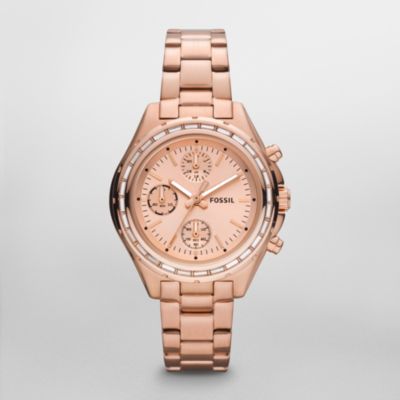 GET IT HERE:
(***not exactly the same, but pretty close!***)
AND THIS! this little beauty was on YELLOW DOT clearance at YOUNKERS! a few months back adam & i had bought a $5 community days book from this little guy selling them, so of course we had to oblige! anyways, so i went there & i saw this watch! i have been looking for one since my DKNY one from high school is getting sort of shotty & it was on pretty good clearance! so, REG $135 SALE $45 (tax & everything, i think)! that's pretty good, right? esp since i keep them for a LONG time & don't really buy multiples! i find one that i like & stick with it (kinda like purses)! of course, there are exceptions to 'the rule', but i'm just saying! AND THIS ONE IS LIKE A BRUSHED ROSY PINK! it's awesome (the picture doesn't do it justice)! i just have to be careful not to bang it around!
who woulda known i wouldn't have got a black watch?
http://jacieland.blogspot.com/2012/04/watches.html
get it HERE:
so, THEN... i went back because i've been looking for one for the hubs... and found this GORGEOUS one! i couldn't get a good picture of it in the car (we were driving when i took these pics), so i'll have to get one & post it later (**i think the one above is it! except we got a DEAL!)! it is so sharp & looks so good! and he loves it & loves that i picked it out! :) we tried looking for 'sports teams' ones, but we couldn't find any that weren't a tidge cheesy! so, we stuck with this one! samesies, REG $135 SALE $75 COUPON $65... or something like that...!? i'm not quite sure... all i know is that i was happy to get two FOSSIL watches for a tidge over $100 total! something that we've both been looking for!
AND it was super funny because when i gave the lady my ID, she knew my late father-in-law & aunt! she said my aunt was a 'hottie' in her day & that she bleached her hair blonde when it wasn't cool to bleach your hair blonde! and that she was a 'rebel' & dated a boy named jimmy who had a convertable! haha, oh how funny!
this is like the only picture that WASN'T blurry of mister husband from the weekend! i tried taking a few in the car, but i couldn't get them bright enough! guess we'll just have to keep working on getting more of his beautiful face up!
so YEAH, we visited GERMANY! not really, but i LOVE finding little hole-in-the-wall places to eat in dubuque...! and this time we went to a german bar! i have my first-ever german(ish) food, but now i can't remember what it's called. it was pretty yummy! and i ate red cabbage which was YUMMY, too! i should've taken a picture!
AND THEN, mama d had a spill & we all about peed our pants laughing (all in love)! have you ever watched one of those slow-motion falls? it was like that. sister even tried taking a picture while she was laying on the cement -- atta kid! :)
***
UPDATE
! husband just sent me
THIS
:***
"We always just call it The Bierstube. That's all I've ever heard it called, but Google calls it Europa Haus Restaurant."
hope your weekend was magical!